S50U & ON4UN @ WRTC 2000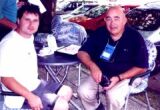 Sao Tome and Principe
more here for country introduction

S9SS LOG SEARCH & QSL INFORMATIONS

read all about Charles Lewis, S9SS (more pictures here)
must for those cluster spoters with "very QRS, deaf, no RX..etc" comments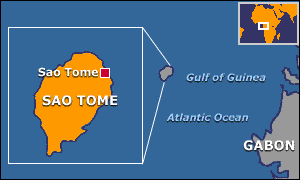 Charles, S9SS worked NA1SS on the Space Station on 2 meters FM
read more here
ON-LINE Log Search
Search the logs of S9SS & S9YL

S9SS & S9YL
via

GERARD N ROSSANO, N4JR
BOX 798 COUNTY RD 350
HOLLYWOOD AL 35752-6731
USA

Charles, S9SS notes :

My logs for A22AA, S92SS, SV0LM and A25/KY4P exist only on paper. Many are hand written so they cannot be converted to text by scanning. Jerry, N4JR has only the S9SS log. QSL's for my other call signs should not be sent to Jerry. The QSL route for all the call signs I have used except S9SS is direct to me. Mail sent to the fellowing address is forwarded to me in Sao Tome: Charles Lewis,2270 Libreville Place,Dulles, VA, 20189-2270. For those in the USA, an S.A.S.E. with domestic US postage is appreciated. For those outside the USA, an S.A.E. with an IRC or sufficient postage for air mail from the USA is desireable. An alternete (but less reliable) address is Charles Lewis, CP 522, Sao Tome, DRSTP, West Africa (VIA PORTUGAL). I have stopped recommending that address, because it now costs me more than $1.00 to mail to addresses beyond Europe using the local mail. I also respond to QSL's sent to the call sign KY4P via the ARRL Bureau, though I prefer direct.